Nick Paradis, Director of Golf
Nick started working at HL in the maintenance department in 2004. He was an assistant to the Hawk's Landings Golf Course Superintendent for 3 years before leaving to pursue other opportunities.
Nick came back to HL in 2011 to work in the golf shop. The following season he was promoted to Director of Golf. Nick directs all phases of the golf operation including leagues, tournaments and outings plus staff and fiscal responsibilities.
Handicap – 13.0
What's in the bag:
Driver: TaylorMade Sim Max (10.5 degree)
3-Wood: Wilson Staff F6 Tour (15 degree)
5-Wood: Wilson Staff C300 (18 degree)
Rescue: Wilson Staff 3 hybrid (20 degree)
Irons: Wilson Staff C200 5-gap
Wedges: TaylorMade 54/11 & 60/10
Putter: Scotty Cameron Select Squareback
Ball: Wilson Staff Duo Urethane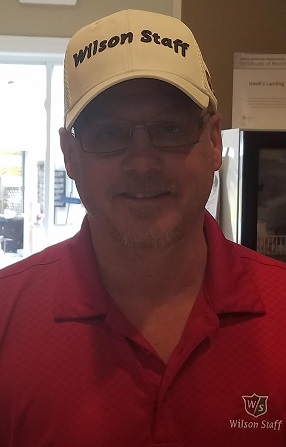 Devin Farnum,

Assistant Director of Golf

/Director of Instruction



Mostly self-taught and inspired by his grandfather, Devin is an aspiring tour player with his first swing being at just 2-years-old. He got serious with the game in his late teens when he joined the golf team at Mount Everett High School. Through a lot of hard work, he became the top golfer on his team, with a +3 handicap.
From 2015-2016 Devin worked under, Scott Downing (2010 Teacher of the Year) at Hillview Country Club, in Indiana. He got his teaching start there as an assistant coach for the PGA Junior League.
In 2016, Devin returned to his home state of Massachusetts, and quickly earned his PGTAA (Professional Golf Teachers Association of America) certification, seeking opportunities to teach more. The opportunity came up, and he returned to his roots and joined the team of coaches for the Mount Everett High School golf team and has remained doing so for the past 5 seasons. Devin is a TaylorMade staffer, TaylorMade Club Fitting Certified, and is US Kids Certified. He comes to Eaglet Junior Golf Academy enthusiastic about teaching and inspiring young golfers into loving the game as much as he does.
Accomplishments:
2013 – Winner of Berkshire Classic, Berkshire County, MA (Best High School Golfer in MA)
2014 – Winner of Men's Berkshire Allied Tournament (Youngest winner in 114yr history)
2014 – Course record holder at Egremont Country Club with 64 strokes.
2014 – Egremont Country Club Champion
2015 – Eligible for 2nd stage of the US Open qualification
Lesson Pricing:
5-8yr olds: 30mins – $30
9-18yr olds: 45mins – $45
Adult: 45mins – $50
1 hour – $60
Playing Lessons: 90mins – $80
Lesson packages: Juniors: 3-$100, adults – 5-$225
For lesson availability please email: devin@hawkslandingcc.com.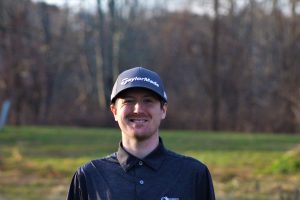 Dan Sisson, Golf Course Superintendent
Dan has spent the last eleven years in the turf industry starting out in the commercial lawn and landscape arena. From there he built up a love for the care of fine turf grass gaining multiple supervisory licenses in MA & CT. Dan has attended Post University for his undergrad and completed his Turfgrass certification from UMASS Amherst with Highest Honors.
Dan came over to Hawk's Landing from North Ridge Golf Club across town where he was the Assistant Golf Course Superintendent. Now as the Head Greenskeeper/Golf Course Superintendent at HLCC, he has plans to reinvigorate our popular course by adding new bunkers, renovating tee areas and improving the overall quality of our greens just as a few examples.
Dan belongs to the Golf Course Superintendents Association of America (GCSAA) and also their affiliate chapter The Connecticut Association of Golf Course Superintendents (CAGCS). Any questions concerning grounds maintenance activities can be directed to his email at dans@hawkslandingcc.com.
Handicap: Golf
What's in the bag:
Spectrum TDR 300 Moisture Meter
Soil Sample Probe
Titleist Vokey 54 wedge
TaylorMade Putter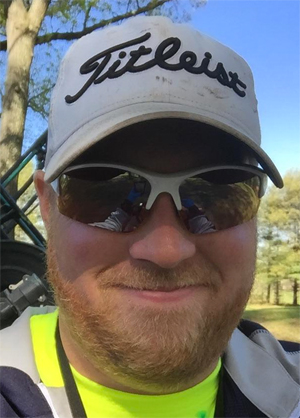 Jack McConachie, PGA Professional
PGA Professional Jack McConachie has joined Hawk's Landing CC for the 2019 season. Jack was elected to PGA memberships in 1978 and was the head golf professional at Pine Valley GC in Southington from 1978-2014.
1978 – Elected to PGA Membership
1978 – 2014 — Head Professional – Pine Valley GC
1982 – CT Section PGA Champion
1979 – 1988 — Played in 4 GHOs
1984 – CT Open Champion
2001 – CT Senior Open Champion
2001 – 2013 — Four-time CT PGA Champion
2008 – CT Section Professional of the Year
2012 – CT Section Teacher of the Year
2012 – 2014 — Head Professional North Ridge Golf Club
2017 – 2018 — Teaching at Oronoque Country Club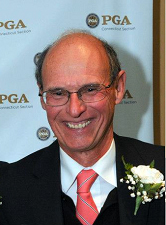 Thomas Paradis, Director of Junior Instruction,
Eaglet Junior Golf Academy President
Thomas is an aspiring PGA Professional who puts a strong emphasis on Club Fitting. His goal is to help golfers of all levels play with a product that best suits the individual and their playing ability. He went to school and graduated from the Golf Academy of America with Honors and certifications in Club Repair/ Club Fitting as well as Tournament Operations. Thomas started in professional Club Fitting at Dick's Sporting Goods and PGA TOUR Superstore. While Club Fitting with PGA TOUR Superstore, he learned how to properly fit beginners, intermediate, and even elite college players aspiring to play on the PGA TOUR. For Club Fitting inquiries please contact me at thomas@hawkslandingcc.com.
Handicap: 7.8
What's in the bag:
Driver: TaylorMade Sim2
Fairway: TaylorMade Sim2 Ti
Rescue: TaylorMade Sim2
Irons: TaylorMade P790s
Wedges: TaylorMade 50 & 54 MG / 58 degree Hi Toe
Putter: TaylorMade Spider X Navy
Golf Ball: TaylorMade TP5x