Hawk's Landing will continue it's successful Golf Little League program in 2018 for its 8th year. Golf Little League is a FUN, non competitive, intro to golf program featuring…on course time! Our goal is to keep the students engaged in learning throughout the entire program!
Ages K-6:
This is a 6 week program that offers one 90 minute practice per week.
Classes are held on Mondays, Tuesdays, Wednesdays & Thursdays!
Each class starts with 30 minutes of supervised practice followed by 60 minutes on the course playing a scramble format. We will be working on the basic fundamentals and etiquette of the game both in practice and on the course.
We are offering two (6) week sessions over the following dates:
Session 1 : April 23rd – May 31st (5:00, 5:30 & 6:00)
Session 2 : June 4th – July 12th (4:30, 5:00 & 5:30)
Fall Session : TBA
*For those 5th & 6th graders looking to play in their age group please select the last class of the day*
Players should bring:
Clubs & bag
Tees
Balls
Water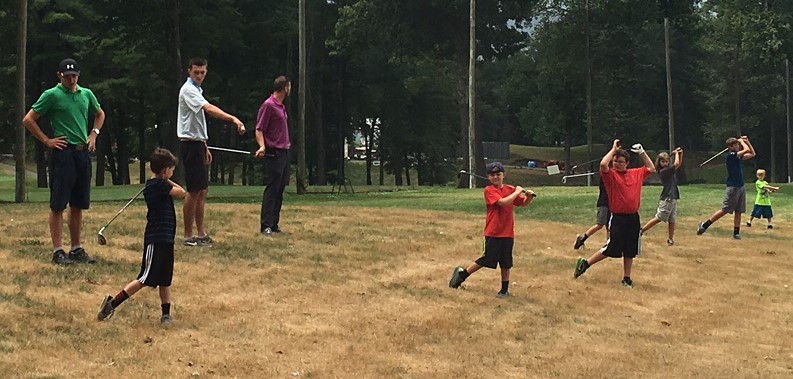 More Info
Call:
(860) 601-2072
Cost:
$135 per player
Receive a $25 discount when you register for both sessions ($245 per player)
League shirt included in cost
Registration will be held at Hawks Landing Country Club on Saturday March 17th from 9am-1pm.
Registration is held on a first come first serve basis. If you are unable to attend please call the pro shop at 860.793.6000 ext. #2.Time slots will fill fast so make sure to come see us on registration day!
We are always looking for new instructors who may enjoy working with our league.