Hawk's Landing will continue it's successful Golf Little League program in 2021 for its 11th year. Golf Little League is a FUN, non competitive, intro to golf program! Each player will spend time on the putting green, driving range instruction and games. Our goal is to keep the students engaged in learning throughout the entire program!
Sign ups for Golf Little League will be Saturday, March 20
Where: Hawk's Landing Golf Shop
  Time: 9:00 am - 1:00 pm
Price: $115 per golfer
---
---
Program Structure:
Ages K-6
This is a 4 week program that offers one 90 minute practice per week.
Classes are held on Tuesday thru Friday!

We are offering three (4) week sessions over the following dates:
Session 1: May 4 - May 28
Session 2: June 1 - June 25
Session 3: July 6 - July 30
  There will be 2 times offered for each day, 4:30 pm & 6:00 pm with 2 groups per time.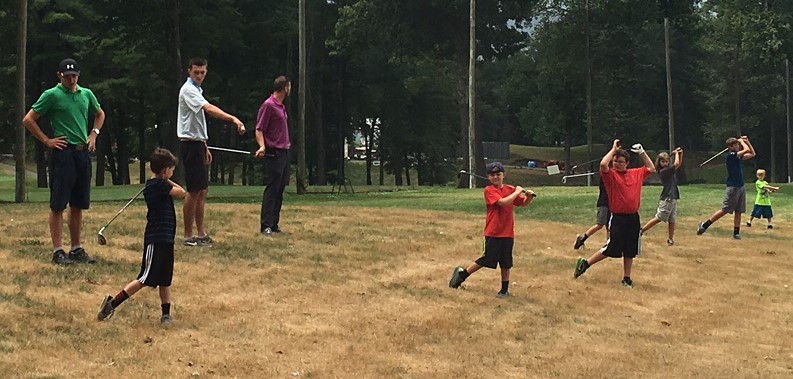 More Info
Call:
(860) 793-6000 ext. 2