Hawk's Landing Country Club has been a leader in introducing youth to golf in Connecticut. In 2018, we are continuing the process of developing youth golfers into well rounded players through proper instruction and etiquette. The Academy is for all ages.
The price for each session is $225.00, which includes a kids lunch from the Club 19 Restaurant. Swing video analysis will be used throughout the course of the week. Please be sure to provide a cell phone number and or email address. Click below to print a sign-up form:
Week 1: July 2nd – July 5th
Week 2: July 9th – July 12th
Week 3: July 16th – July 19th
Week 4: July 23rd – July 26th
10:00am-2:00pm
Monday – Thursday
The PGA of America and it's vast network of resources, combined with our own successes have caused us to take a new approach and add what we are hoping to be a very successful Junior Program.
The new program will help juniors to learn golf, but enjoy the process.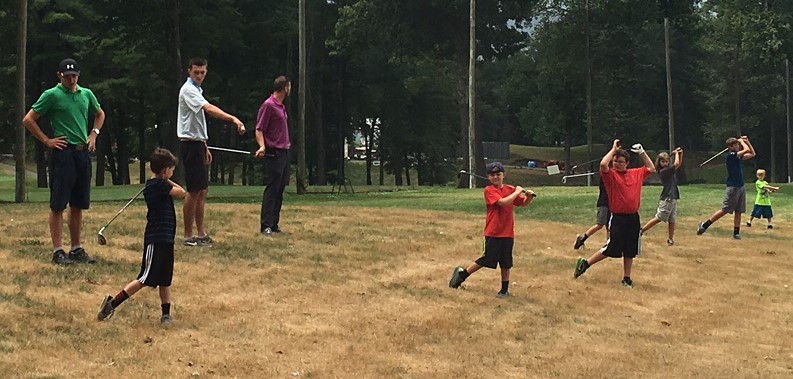 The Hawk's Landing Golf Academy will focus on the following :
Golf Skills

Sportsmanship, Etiquette and Rules

Golf Course and 'Near Golf' Experiences

Assessments – How am I doing?

Fitness for Golf (and sport in general)
Each of the above areas will be addressed in each of our programs at age and skill appropriate levels. Each player will have an assessment (optional) to give them the direction necessary to know where to improve.
In addition to the information that is provided to the kids, there will be a parent resource to help parents better understand the motivation behind our programs and to help parents be in the best position for the development of their golfer.
Thank you for helping us continue to grow this great game of golf! It is truly a game for life.